The Chain is powered by Vocal creators. You support
Riley Raul Reese
by reading, sharing and tipping stories...
more
The Chain is powered by Vocal.
Vocal is a platform that provides storytelling tools and engaged communities for writers, musicians, filmmakers, podcasters, and other creators to get discovered and fund their creativity.
How does Vocal work?
Creators share their stories on Vocal's communities. In return, creators earn money when they are tipped and when their stories are read.
How do I join Vocal?
Vocal welcomes creators of all shapes and sizes. Join for free and start creating.
To learn more about Vocal, visit our resources.
Show less
Best Online Courses to Learn Blockchain Programming
Want to be major player in the blockchain community? You should check out these top-rated courses to learn blockchain programming.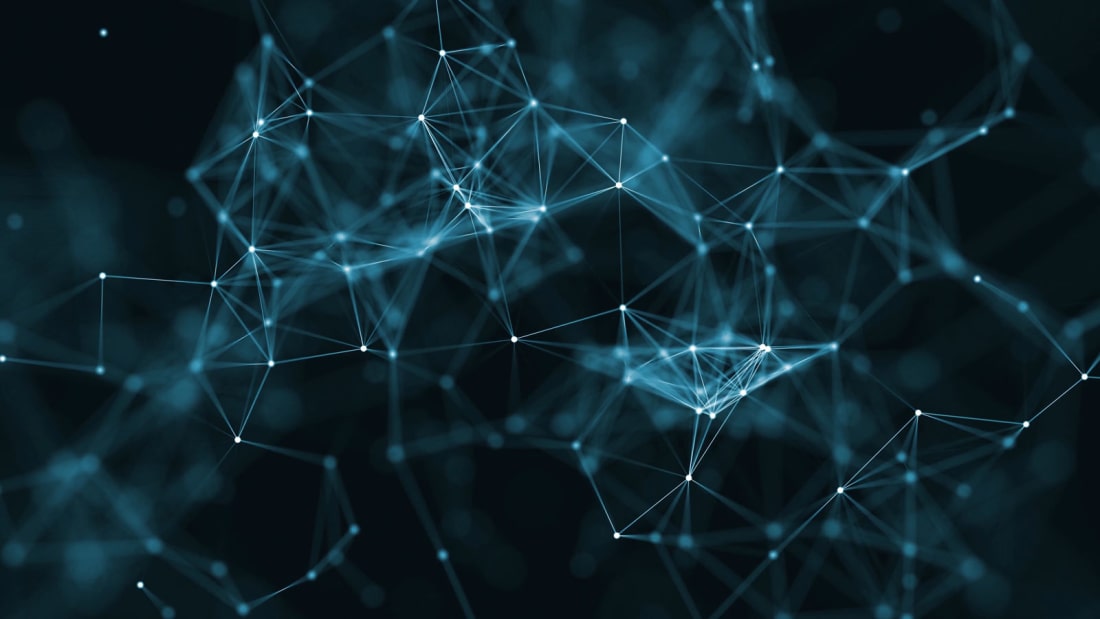 Blockchain has been hailed as one of the biggest innovations that technology has seen in the past 20 years. We now have currencies based on it that trade higher than any fiat currency out there. Blockchain technology could create a smarter energy grid, easier shipping protocols, and far more. 
Everyone wants a piece of blockchain—and rightfully so. It's an incredibly profitable sector. Most people choose to learn how to invest in blockchain, but if you really want to make a living in it, you might want to consider being a blockchain programmer instead. 
The demand for programmers familiar with blockchain has never been higher, and it's increasing every day. Taking courses to learn blockchain programming has never been easier. These popular options are a good place to start. 
Are you ready to program?
Before we actually get into all the courses to learn blockchain programming, we feel it's important to point out something about these classes. Blockchain programming is not a beginner-level form of programming, and as such, these classes are typically geared towards people with advanced programming knowledge. 
If you're looking for beginner courses, this might not be the right list for you. Getting some basic knowledge in programming is mandatory before you try to become a blockchain developer. 
However, if you're looking for advanced coursework that will make you a blockchain professional, you've come to the right place. 

IBM Blockchain Foundation for Developers
If you're looking for one of the best courses to learn blockchain programming on your own, why not look at what one of the biggest tech companies in the world is offering up? 
IBM has unveiled its own "essentials" course featuring all the basics you need in order to create your own blockchain-based program on Coursera. The course will require you to pass quizzes and show your knowledge in order to complete it. 
Software developers who want to test their mettle will love this class, offered by none other than Coursera—one of the most esteemed online course hubs in the world. 
Learn Cryptocurrency
Most courses that involve blockchain will have you learning about cryptocurrency trading, but thankfully, there are some courses to learn blockchain programming that also focus heavily on the creation of cyber currencies like Bitcoin. 
Programmers who are tired of hearing people talk about which altcoin will be the next to boom should check this out. This course will have the talking stop—and the programming start. 
This is a great course for the software developer who wants to make their own Initial Coin Offering later on. Who knows? With this course, you might just make the next Bitcoin happen. 
Blockchain and Bitcoin Fundamentals
Udemy's Blockchain and Bitcoin Fundamentals is one of the best courses to learn blockchain programming on the net, particularly if you're not 100 percent sure that you want to get into cryptocurrency programming quite yet. 
This series of videos will teach you what you need to know about creating your own blockchain technology, plus all the lingo you need in order to chat like a pro. If you're not sure what a DAO is, or how to make the most of smart contracts, this will be a lifesaver. 
Become a Blockchain Developer with Ethereum and Solidity
On Udemy, people who are looking to make their own dapps will find this to be one of the most well-compiled courses to learn blockchain programming money can buy. This unique course is designed for the software developer who wants to create a program on the Ethereum blockchain for the first time. 
This smart series is great for people who understand programming, understand blockchain technology, and are ready to make the leap to being a dapp developer. Fans of Ethereum, in particular, will find this to be a great start. 
Blockchain Programming Using Javascript
When most programmers think of blockchain programming, they definitely do not think of one of the oldest programming languages out there! However, this is what makes this Udemy class one of the most intriguing course to learn blockchain programming on the market. 
Javascript is an "entry level" type of programming language. This course shows you how to make a blockchain in Javascript. Need we say anymore? 
Blockchain Programming in iOS Using Swift
Mohammed Azam is a great teacher, which is why he's the teacher in two of these courses: Blockchain Programming in iOS Using Swift and Blockchain Programming Using Javascript. In this course, users get to learn how to use their Macs to program using blockchain scripts in Swift. 
Smart contracts, web API implementation, and real-world examples of how blockchain is changing our world are all part of this course. Programmers who have Apple laptops will find this to be one of the most useful courses to learn blockchain programming out there. 
Learn Solidity: Programming Language for Smart Contracts
Smart contracts are the newest way to improve your overall experience when working with blockchain, which is why it's so crucial to learn how to program using this concept in your blockchain. 
Solidity is the programming language people use to write smart contracts in—and if you're looking to be a professional in the blockchain world, you need to master it. This is one of the best courses to learn blockchain programming in Solidity currently being offered on Udemy. 
At the price it's being offered at, we can't hate on it. It's a bargain!